Win At Life: Tips & Skills for Tackling Life from Unlikely Places
This short book explores an ecosystem of skills that can help one succeed in life like drive, empathy, adaptability, creativity, and the ability to handle failure. What brings the book to life is the wide range of illustrations from mathematics, history, fables, language, economics, psychology, biology, business, artificial intelligence, racing,and politics. The book concludes with an exploration of what "success" might mean to an individual. Along the way the book asks offbeat questions like:
Does it ever help to be lazy?
Does a rat have empathy?
How one can go up against the smartest person in the room?
If you like self-help/self improvement, entrepreneurship/business books, or interesting books that make you think, this book is for you.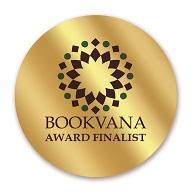 The Three Rulers and Echo
The adventures of Robot. Accompanied by three friends, Robot explores new places in search of the land of happiness. A quirky, offbeat, illustrated fable teaching values important for life. Note: If purchasing the ebook use a device capable of displaying color, since the illustrations are in color.
(Click Image to Purchase)
Stop, Rest, and Think
An eclectic collection of reflections, musings, passages, essays, short story fiction and other material.